Welcome to All Boro Brokerage Inc.  &   AB Brokerage Inc.
OUR OFFICE: 378 Ave P, Brooklyn, NY 11204; (718) 339-5500
Service and satisfaction are our most valuable assets.
 We are accredited with Better Business Bureau
 All Boro Brokerage, Inc.
We specialized in first time Real Estate buyers as well as the seasoned veteran– experienced buyer.
We are active members of the Brooklyn Multiple Listing Services.
We are also active members of the Otego – Delaware Board of Realtors – in Upstate New York.
We Buy and sell property in the 5 Boros as well as Upstate New York.
We are extremely aggressive in obtaining TOP DOLLAR value for all our listings, homes, buildings and business.
With 27 years of experience, we are ready to represent you on achieving your goals, selling that special piece of Real Estate.
AB Brokerage Inc.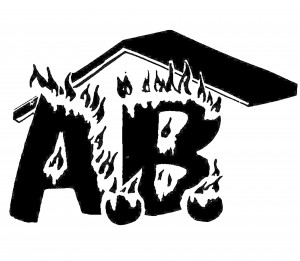 105 STATE HIGHWAY 23 SOUTH NEW BERLIN, NY 13843 
ANOTHER GREAT OPPORTUNITY YOU DON'T WANT TO MISS, QUICK SALE PRICE ONLY $12,500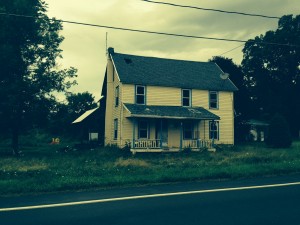 Tremendous insurance company representation.
We work alongside dozens of insurance companies bringing you the most competitive insurance products in the marketplace.
Endorsed by many Lawyers, Real Estate Brokers, Agents and Mortgages Bankers.
ATTENTION !!!
Lawyers, Brokers, Bankers – let us handle all your closings. We'll give your clients the most competitive insurance products.
DEFENSIVE DRIVING COURSE
 is also offered for those of you whom would like to save 10% off your Liability Premium for three years and reduce up to 4 points from your driving record. SPEAK TO Sylvia Mavrogenidou for further details.
________________________________________________________________
     This privacy notice discloses the privacy practices for www.allborobrokerage.com.    This privacy notice applies solely to information collected by this web site. It will notify you of the following:
    What personally identifiable information is collected from you through the web site, how it is used and with whom it may be shared.
    What choices are available to you regarding the use of your data.
    The security procedures in place to protect the misuse of your information.
    How you can correct any inaccuracies in the information.
Information Collection, Use, and Sharing
We are the sole owners of the information collected on this site. We only have access to/collect information that you voluntarily give us via email or other direct contact from you. We will not sell or rent this information to anyone.
We will use your information to respond to you, regarding the reason you contacted us. We will not share your information with any third party outside of our organization, other than as necessary to fulfill your request, e.g. to ship an order.
Unless you ask us not to, we may contact you via email in the future to tell you about specials, new products or services, or changes to this privacy policy.
Your Access to and Control Over Information
You may opt out of any future contacts from us at any time. You can do the following at any time by contacting us via the email address or phone number given on our website:
    See what data we have about you, if any.
    Change/correct any data we have about you.
    Have us delete any data we have about you.
    Express any concern you have about our use of your data.
Security
We take precautions to protect your information. When you submit sensitive information via the website, your information is protected both online and offline.
Wherever we collect sensitive information (such as credit card data), that information is encrypted and transmitted to us in a secure way. You can verify this by looking for a closed lock icon at the bottom of your web browser, or looking for "HTTPS" at the beginning of the address of the web page.
While we use encryption to protect sensitive information transmitted online, we also protect your information offline. Only employees who need the information to perform a specific job (for example, billing or customer service) are granted access to personally identifiable information. The computers/servers in which we store personally identifiable information are kept in a secure environment.
If you feel that we are not abiding by this privacy policy, you should contact us immediately via telephone at 718-339-5500 or
Maia@allborobrokerage.com